Dibaq Natural Moments is a complete range for dogs and cats made with meat and fish as first ingredient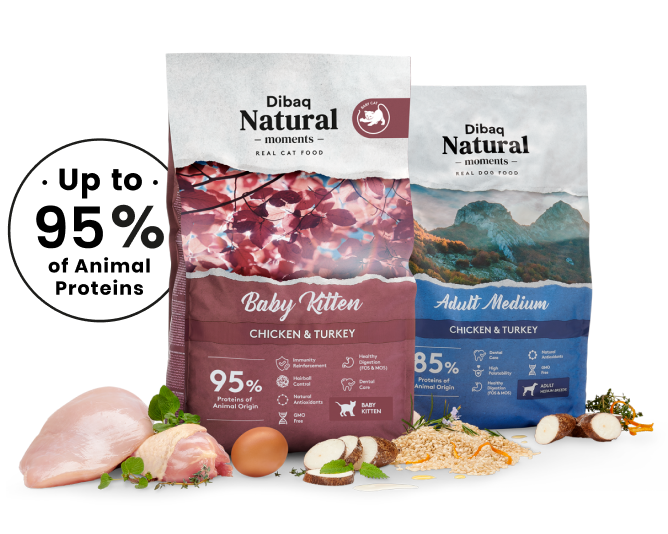 Dare to feel a moment
Natural
!
Natural Happiness
Play happy with strong bones and properly lubricated joints due to a well-balanced diet including joint protectors (chondroitin and glucosamine).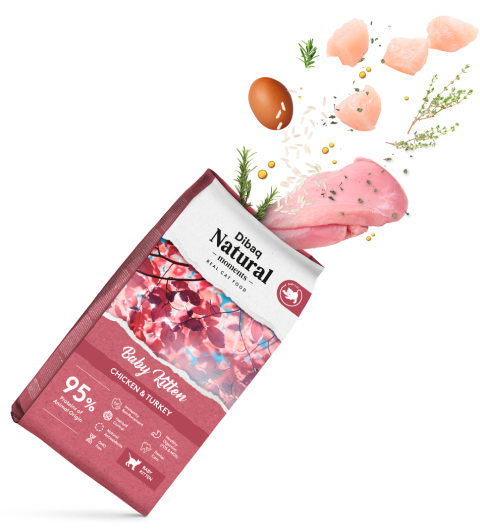 Natural feel
Is there anything better than a nice smile? What ? Our recipes contain natural plants (garlic and ginger) that help reduce sugar levels and protect teeth and gums of your pet.
Natural digestion
It improves your digestion by stimulating your defenses with natural prebiotic herbs (oregano, rosemary, valerian, sour orange and artichoke).
Natural instinct
Let your pet enjoy this extremely tasty recipe made with high quality ingredients.
Natural perception
Take care of and protect your gastrointestinal health prebiotics FOS&MOS. What. It will improve your immune system and that will reflect in the glow of your fur.
Dibaq Natural Moments for DOGS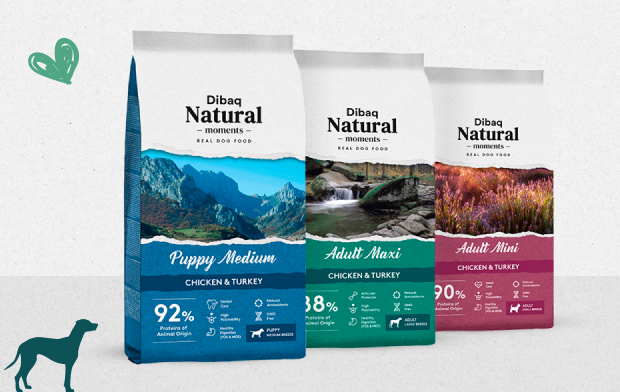 Dry food >
Dibaq Natural Moments for Cats
Dry food >