Secure payment

dibaqmascotas.es offers various payment methods to facilitate your purchases:
•Credit and debit cards.
We also accept as a form of payment coupons or discount codes that are not cumulative to other offers and promotions.The minimum purchase for the redemption of a coupon must be of 39,00 € without including shipping costs, except those coupons relating to special promotions, subject to exclusive conditions.
Credit card
Payment by credit card used in dibaqmascotas.com is made through the payment gateway of Santander - Elavon.With this mode of payment, Masquepet never collects or manipulates any data from the customer regarding his card number.All data are treated directly by Santander - Elavon, so that Masquepet can always offer the greatest transparency and confidentiality in transactions carried out in dibaqmascotas.com.Payment of your order is made directly with the banking entity, offering you maximum security.
The cards currently supported by the paybridge are all those holding the distinctive Visa or Mastercard in addition to networks 4B, Network 6000 and Servired.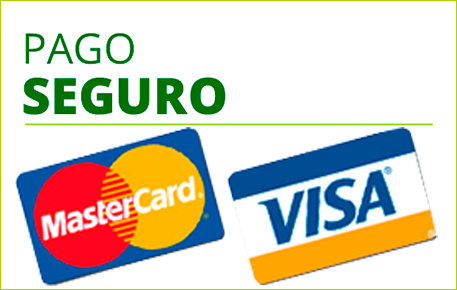 If you have any questions or questions, send us an email dibaq.petcare@dibaq.com call the 921 57 45 83 from monday to thursday from 9:00 to 14:00 and from 15:00 to 17:00 and friday from 9:00 to 14:00, and we will welcome you personally.